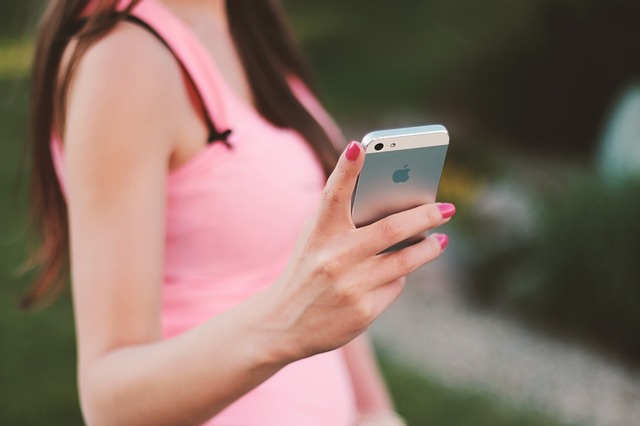 Put your health in your own hands (literally) with these great fitness apps to get yourself into shape this autumn.
Autumn is officially here and as the weather gets slightly colder, the last thing you want to do is drag yourself out and get a sweat on. Sitting in front of the TV with your duvet and some take-out sounds all too tempting, but we have gathered a few awesome apps that will keep your energy up and help you hang on to the motivation you may have built up over the summer as the cold chill creeps up on us.
Here are the apps we definitely recommend:
The Johnson and Johnson 7 minute workout: All you need is your bodyweight, a chair and 7 minutes! This app is based on a quick speedy workout which includes short high intensity work out moves from jumping jacks, push ups and planks. You won't get those abs you have always wanted or get rid of that muffin top by sitting there dreaming about it. This app provides you with multiple workouts that will target and tone.
Daily workouts: If you want to tone up or build up some sexy abs, this app is for you! With this app you can choose to work out your abs, arms, legs, or full body. The workouts range between 5 – 10 minutes with videos that show you how to do it along with clear instructions. The app is easy and informative, letting you know exactly what part of the body you are working out.
Fitness Pal: If you are conscious about what you are eating this is a great way of monitoring your calories and help you track how much exercise and calories you are consuming. It will help you set a target depending on your goal whether it is to lose or just maintain the weight you are at. The great thing is you don't have to research for the calories yourself, the app contains a database of food which you can search through and if you can't find what you are looking for you have an option of creating your own food.
MapMyFitness: This app is a great motivator to get you outdoors. It allows you to plan a route and help you to monitor your pace, time as well as calories burned. You can set yourself a challenge and the app will give you daily goals with set distances, varying in intensity (which will include rest days).
Zombies Run! 5K Trainer: Yes it does sound like a game. This app enthrals you in an adventure as it guides you through an intense interval training session. Quite imaginative!
Gym pocketguide: with many pre-set workouts, you don't have to think of new motivational exercises to keep you focused and your mind set on your goals with over 100 workouts videos and images. There also is a custom tab where you are able to set workouts to help guide you on the right fitness track that best suits your needs. Opting out for the Gym Pocketguide Pro give you the addition to follow your progress with your workout history, sets and reps logged to keep an eye on your achievements.
These apps are all very different and all have great benefit to your fitness in varied ways so it is up to you to pick which one is right for you and your busy schedule.
Comment below if you have any more suggestions for fitness apps that we can add to our list! We welcome and appreciate your input!
We recommend further reading at The Guardian website's top 10 fitness apps.